Great Store Design & Visual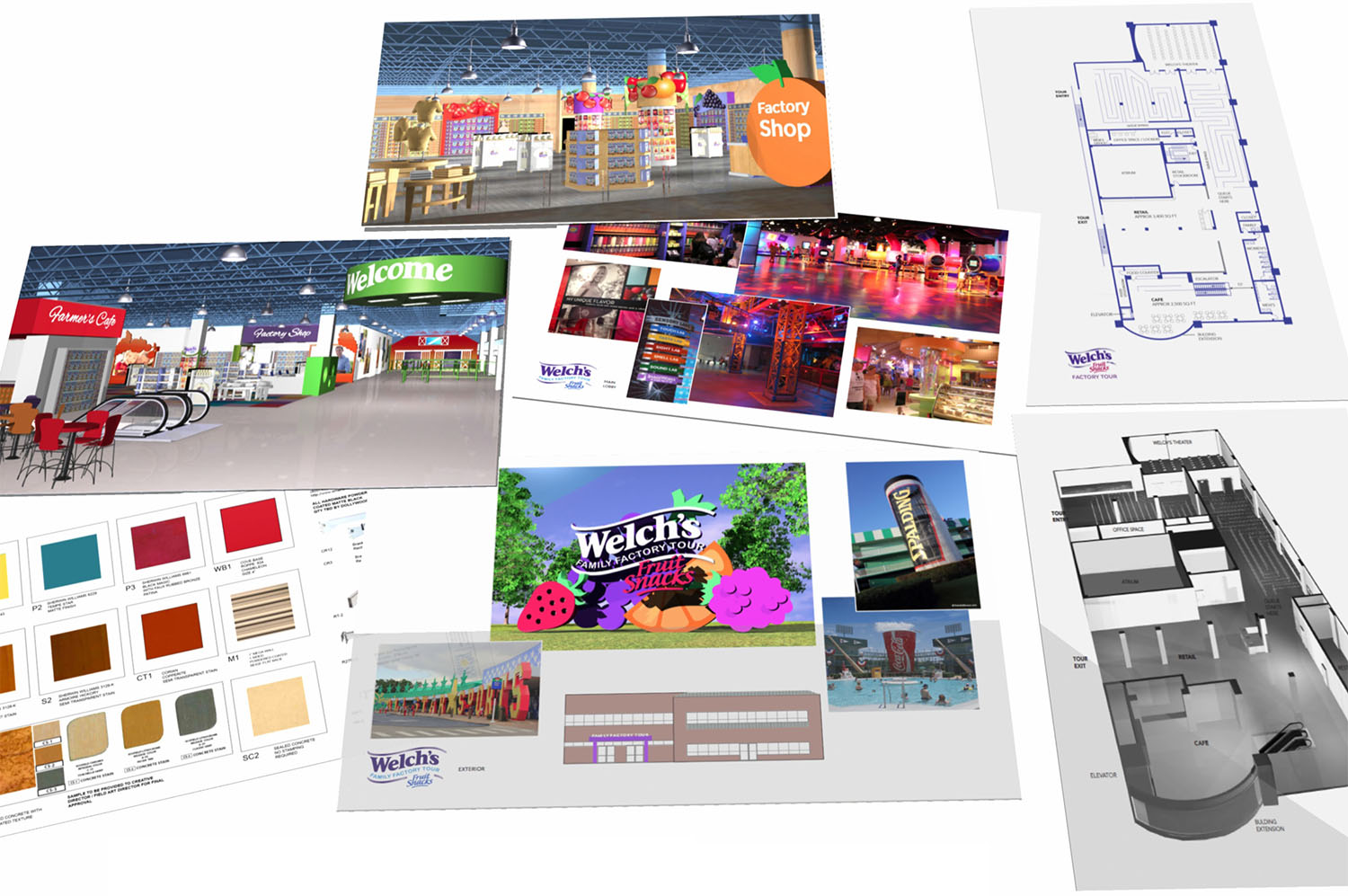 Dollywood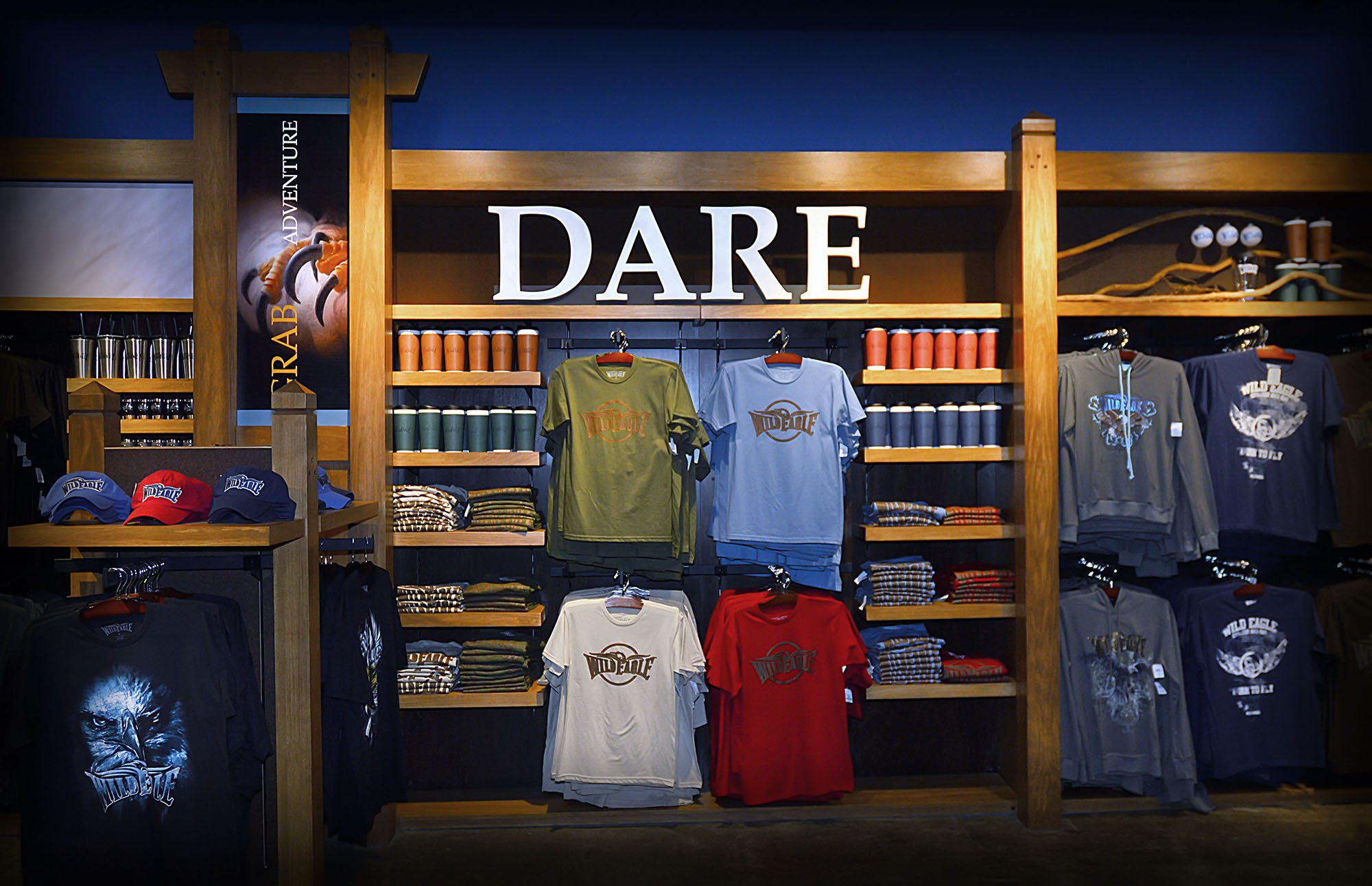 Wild Eagle Attraction Shop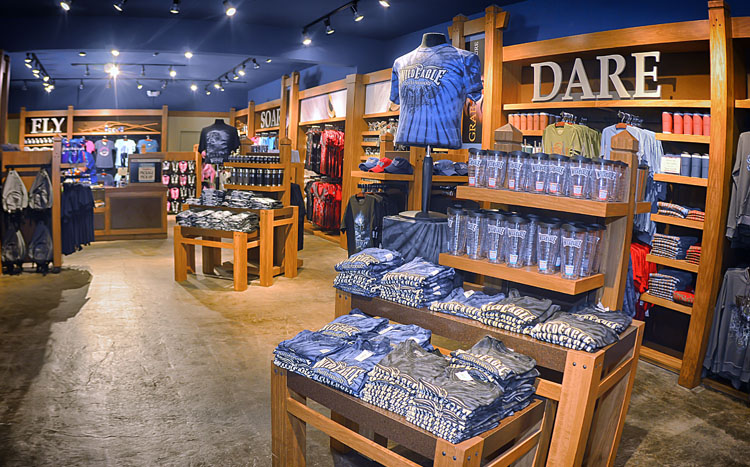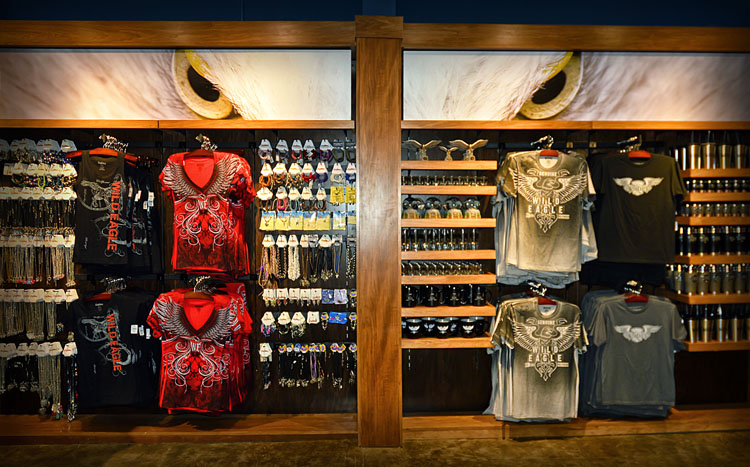 Dollywood Wild Eagle Retail Store
This exit retail store was based on the Wild Eagle attraction and borrowed motifs from the ride itself.  It incorporates Craftsman architectural features, and large channel cut letters spelling out inspirational words related to flight.  The 1,000 sq ft store included 8 styles of custom store fixtures, and 14″ deep cabinets flanking the walls.  The stained concrete floor adds a feeling of warmth, and a lack of formality.
Dollywood design graphics were featured throughout the store.  8′ wall sections divided the various product stories.
50 pages of documents were prepared for hand-off to vendors.
Funky Monkey Toys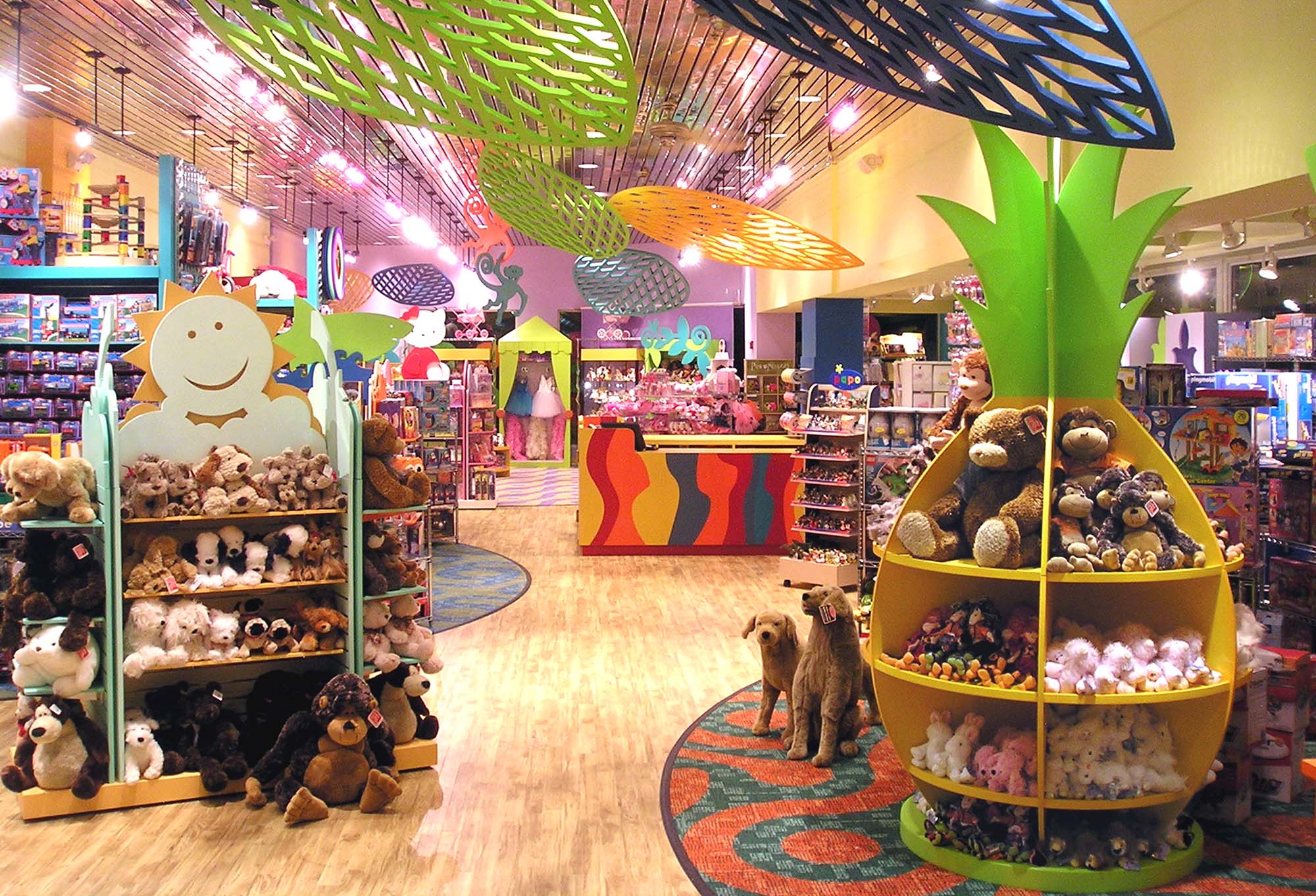 The store exterior created 2 different entrances, one for the toy store, and the other for the book store.  The window displays are framed with cut-out circles.
The toy store design featured merchandising fixtures are detailed with layered cut-outs,  giant leaf shapes are reflected in the mirrored ceiling, and multiple carpet patterns adorn the floor.  The goal was to use as many colors as possible without creating a jarring environment.  For instance
Positive and negative cut-outs cap the small, bulk item cabinets.  there are 4 carpet colors but they all share the same pattern.
8′ cut-out leaves are suspended from the ceiling.  The metal siding ceiling reflects the leaves and creates the look of a much larger store.
Metro shelving fits inside the divided cabinets.  Multiple store fixtures were created using cut-out shapes.
Purple, yellow and chartreuse are the colors in the girl's department.
London Fog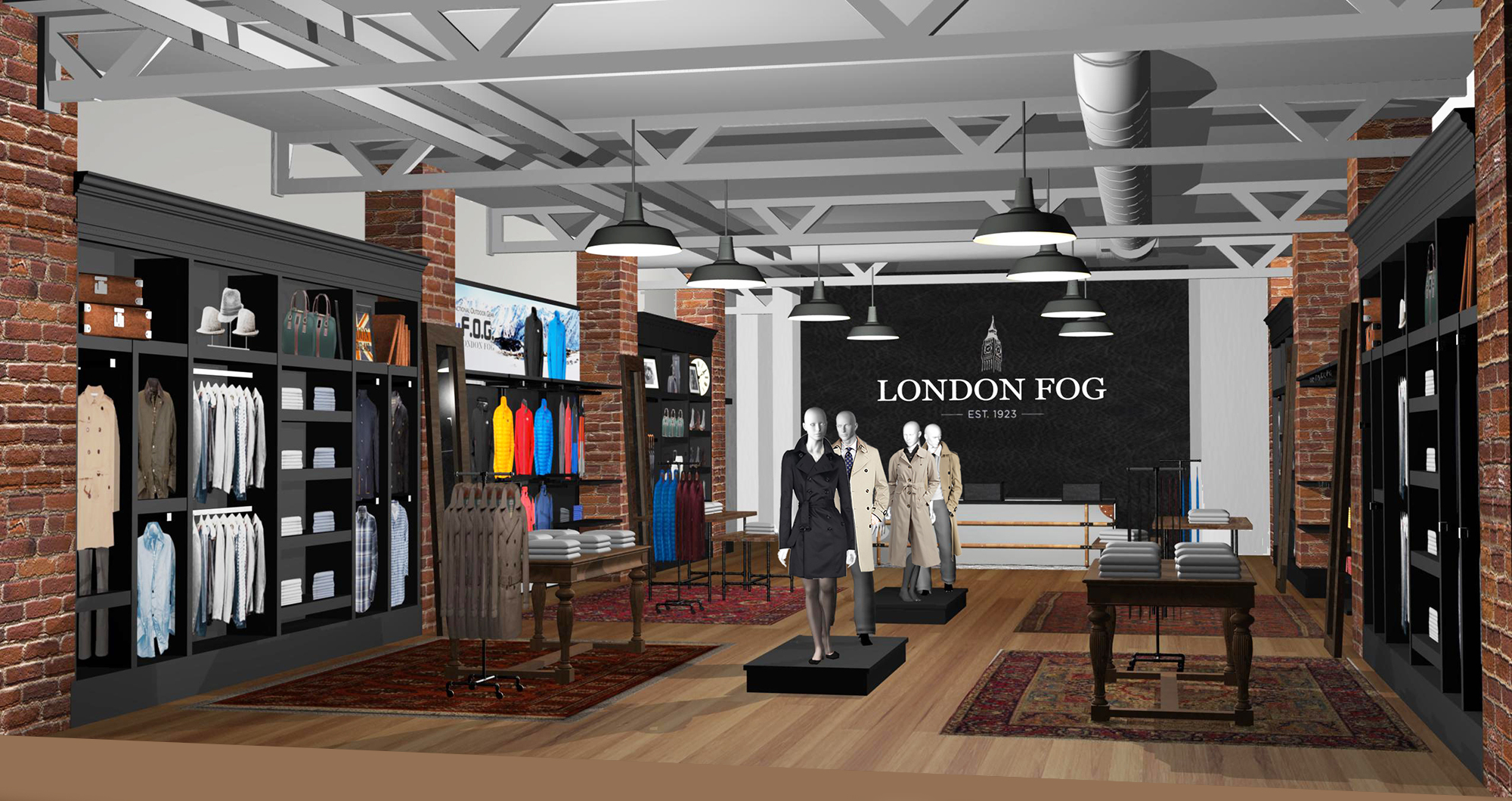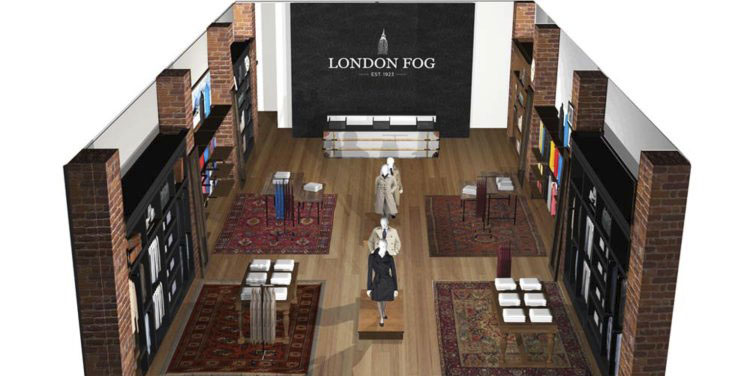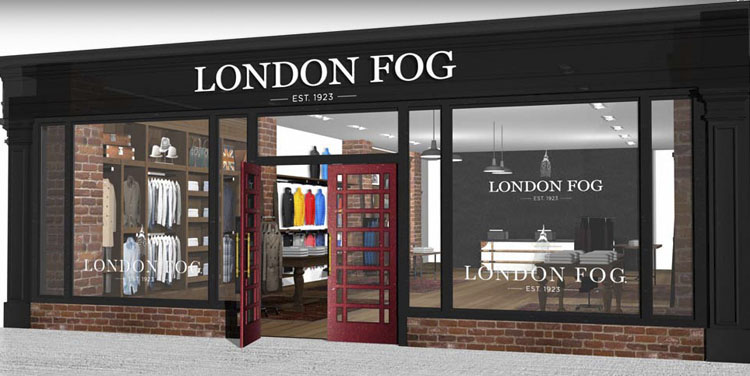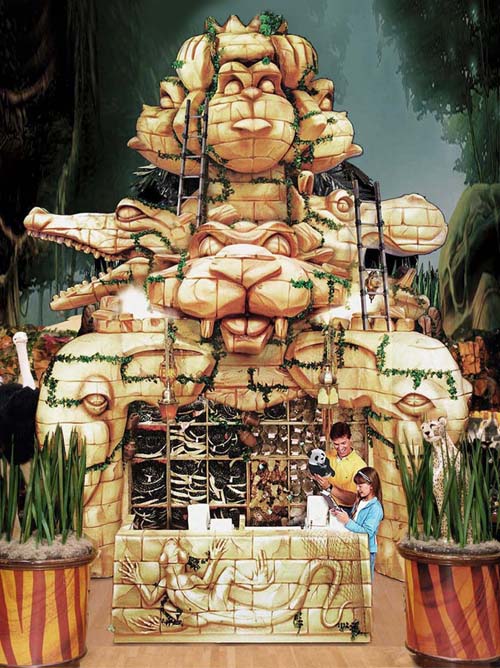 26′ High Completed Temple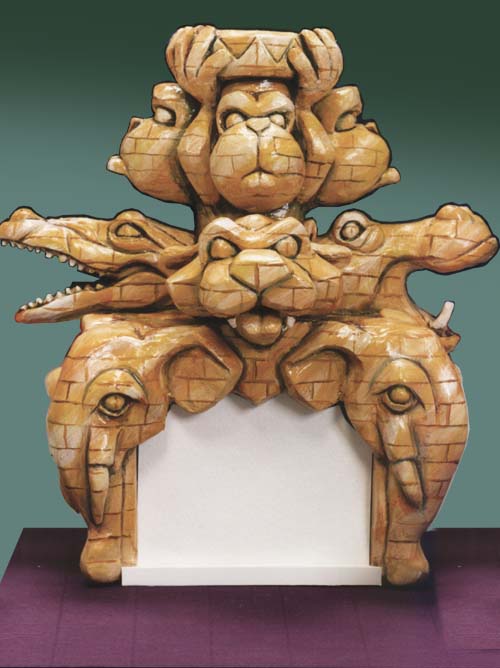 This 26′ high jungle temple was built around a structural column.  The temple was made of hard-coated foam, and was painted to bring out the details of the sculpted animals.  It was decorated with flickering lanterns, ladders and a fire effect with billowing smoke. It's the center of a jungle plush retail environment featuring tigers, elephants, snakes, and other wild animals.   The temple started as a clay model and was built full sized based on digital scans of it.
FAO Schwarz projects included Store Concepts, Renderings, Design Development, Construction Documents, Product Development, Merchandising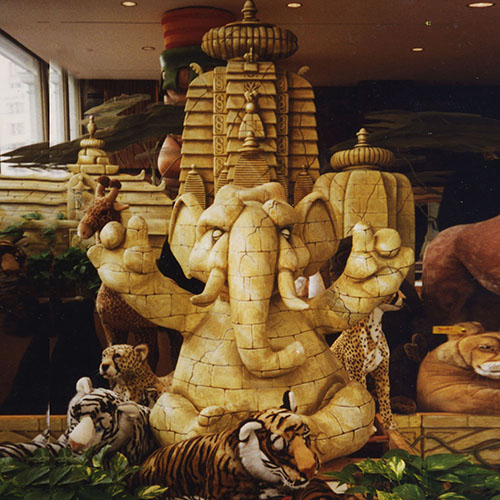 FAO Schwarz
Jungle Plush Shop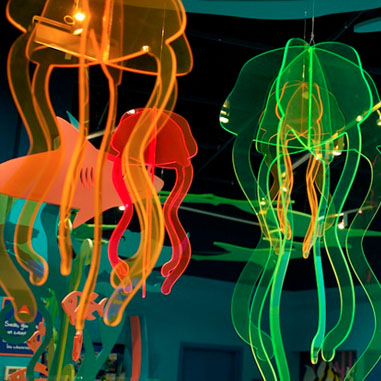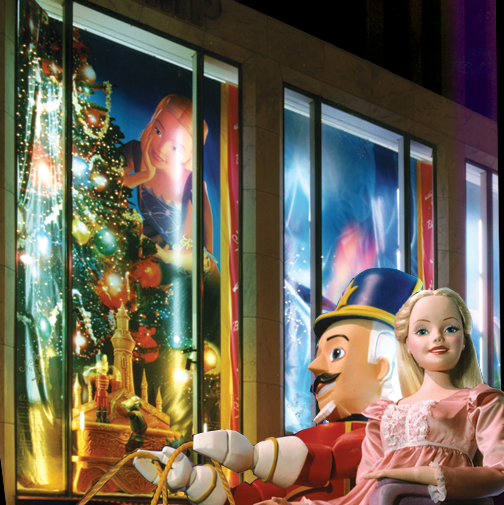 FAO Schwarz
Barbie Christmas Windows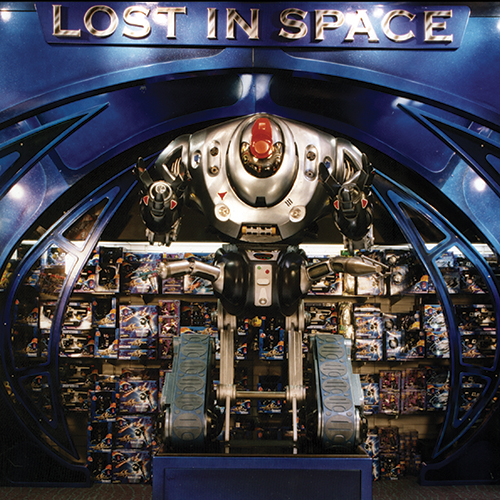 FAO Schwarz Licensing
Lost in Space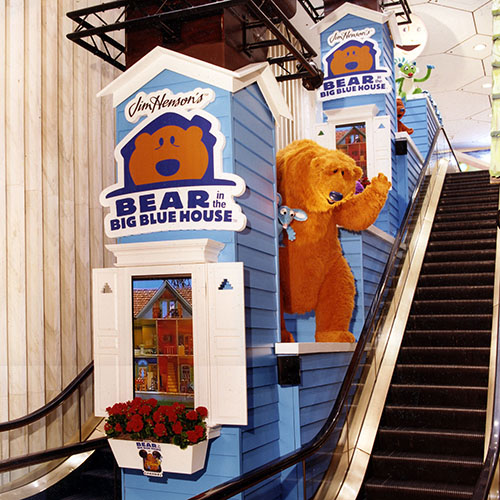 FAO Schwarz Licensing
Bear in the Big Blue House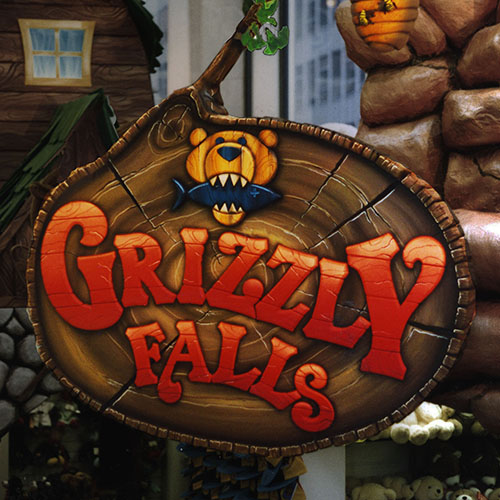 FAO Schwarz
Bear Department Sign